ABOUT AMORENA
How I got started
The Amorena fashion brand was born out of my love for a strong and independent woman, a love for her inner strength which led me around the world to find the purest, most honest and best version of myself. The path of research has enabled me to get to know life in other parts of the world.
I have lived in countries from East to West such as North America, the Caribbean, Japan, Australia and back to Europe. I experienced rich culture, the history of people, their gift for art, unusual objects, rare colors, and artisanal workshops…
I was captivated by women from different parts of the world, their strength, unusual beauty, different style of clothing, way of care, make-up, accessories and incredible talent to create art.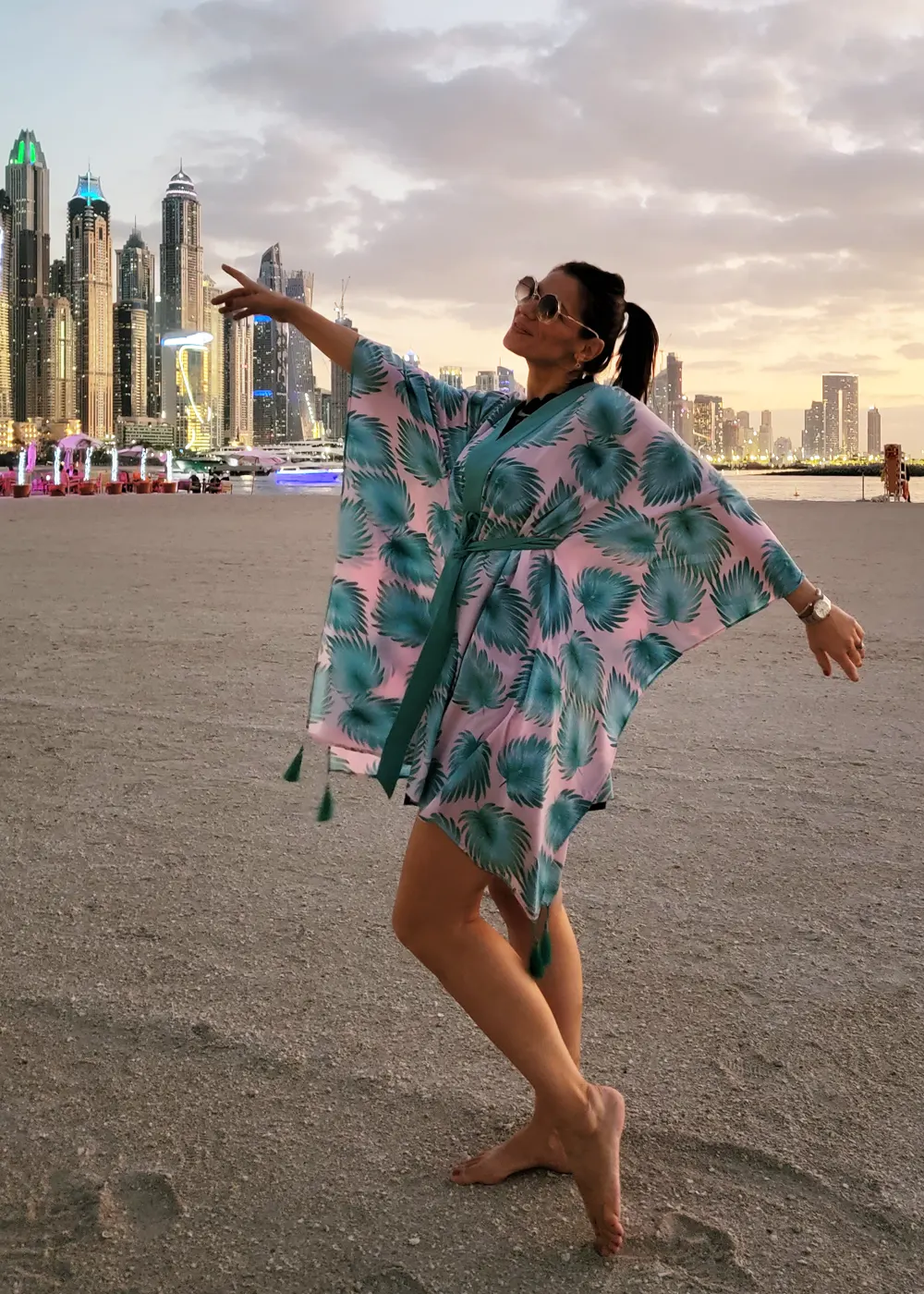 After exciting years and travels, I returned to my country full of enthusiasm and ideas for new projects. With suitcases full of experience and knowledge, I was able to transfer my creative energy to the hard-working women who work in the Amorena team and turn all my ideas and drawings into reality.
I am proud of my team and our commitment to every thread, every piece of material, every print of our Amorena collection, which was created to make every woman feel special and comfortable.
Amorena offers you a wide selection of unique, highest quality, antistatic materials that caress the skin like the lightest silk. They allow you to be your own and unique as you walk under the sun, both on the beach and in the city.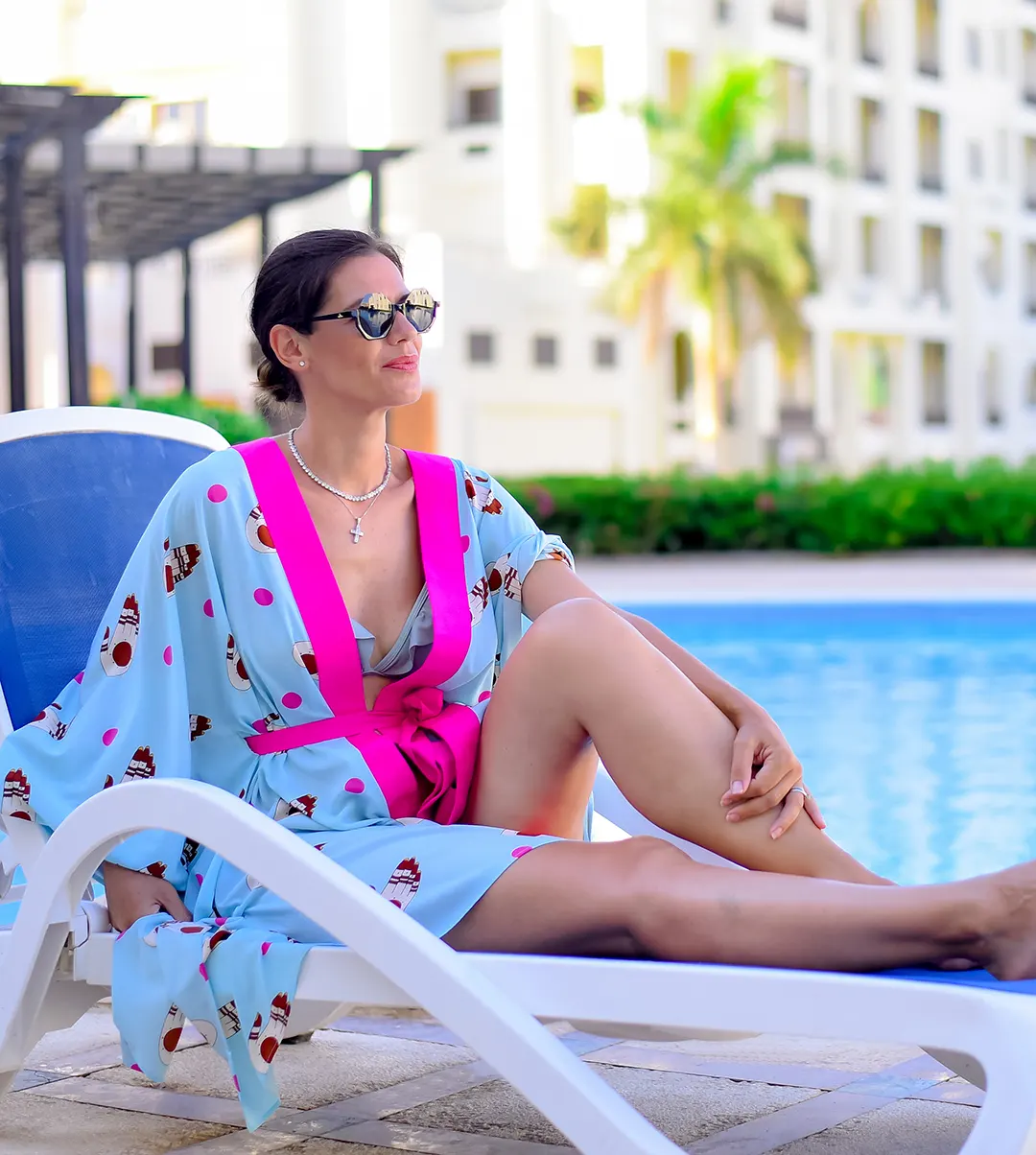 The fabric is very light, does not crease and does not take up much space when folded, which is important to us women in today's busy life. Amorena allows every woman to feel confident, comfortable and elegant. It caters to women of all ages, because how we carry ourselves matters the most than how old we really are.
For all moms, sisters and friends, Amorena is you. With your morning coffee or while drinking your favorite cocktail during sunset, while staying home reading a book or wearing out your favorite high-heels until the early hours of the morning… Every woman's closet and suitcase in the world deserves Amorena! -M.B.P.
Production
Amorena is a European designer brand for luxury beachwear a fusion of statement prints, luxurious Iightweight fabrics, and the perfect fitting summer pieces. Inspired by the jet setting lifestyle of today's fashionista, the brand offers a great selection of super-sexy beachwear in gorgeous prints and vibrant colors.
By designing our cover ups to accentuate the body in flattering shapes and functional cuts, the label's seasonal collections are both comfortable, sexy, inspirational and wearable. Designed and produced in Europe with high quality fabrics Amorena Beachwear guaranties that both the quality and style of your beach outfit will be outstanding.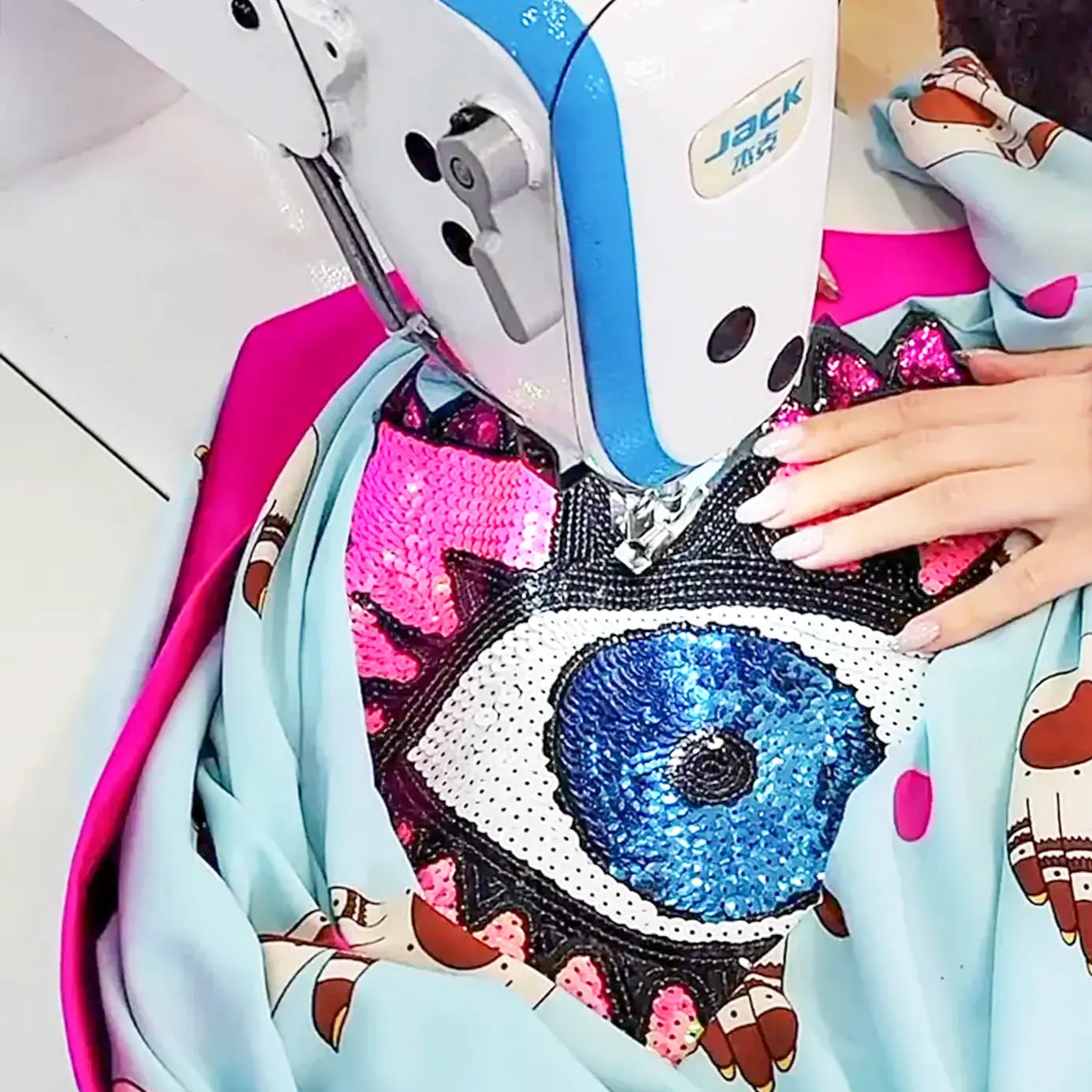 OUR VISIOn
Amorena strives to produce the highest quality pieces of clothing adapted to ladies of all ages. In our collections, certain designs will be limited editions, in order to achieve product uniqueness.
Our goal is to make Amorena available in every part of the world and to provide our customers with as many points of sale as possible, including online shopping.